We read many different things about testing in various platforms, there are comparisons, explanations, comments, qualifications, different names & terms that does not seem to refer to this profession.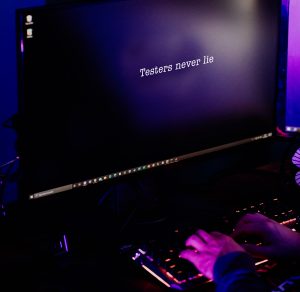 When we read about testing, we often come up to the phrase "quality assurance specialist/QA specialist". In such cases you just want to say "ok, jan" (whatever you say) an Armenian sarcastic phrase commonly used when disappointed and disagreed with something. 
However, everyone has their own point of view and there are people of different ideologies and opinions. The good news is that more and more people do NOT give wrong names to testing! 
What is testing? Who is involved in testing and what is testing about?
Testing has been defined by many, but I very much accept the definitions given by Michael Bolton and James Bach, that is: Testing is a process during which the tester understands, learns & models the product through questions, through experiments, tests, by compiling models, cycles, experiments and being able to evaluate the product as a result. 
Of course, there are many other definitions, and since this is not an exact science, we cannot insist on forcing everyone to accept one definition and follow the right path. 
It is very difficult for beginners to understand what the testers do, what they mean by automation, manual work and other terms like that. 
Of course, handicrafts are highly valued everywhere, and it would be highly valued in IT as well, if it were really done by hand, but in IT everything is a little different.
If we accept testing as defined by Bolton and Bach, we will understand that testing is a mental work, and we have not yet reached to the point of mental work automation. Considering that mental work is not done by hand, talking about the fact that testing is done manually or that it is automated becomes an existential conversation. 
As you see, testing includes some phases.
We can count and check them by ourselves, or else we can use computer capabilities and let the computer do the checks. 
In fact, we are not going to just say, "Dear computer, do me a favor and check one more thing for me." We will do this with the help of script and programming languages and the phases that we were supposed to do, will be done with the help of automated program. 
Testing should not be divided into "handmade" work and "automated" work, as they are tests.
What does testing give us? During testing, we perform tests and experiments to understand the product. As a result we gain a lot of important information about the product; what works normally, what does not work at all, where and what sort of problems there exist, how they work in different cases, how convenient it is to use, how inconvenient it is, how long it will perform and how it will disfunction when it does not work, etc. Handing over this information to the people who have to make decisions about the product, is the tester's main mission and this is one of the most important points of testing.